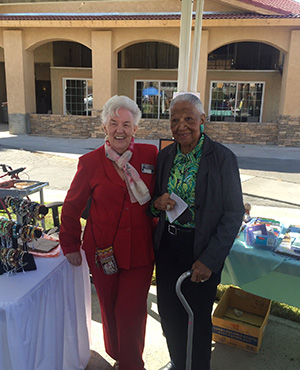 Assisted Living
Whether you are completely independent or need some assistance, our Assisted Living Community is able to meet your needs.

Affordable Luxury Living
We are an affordable luxury senior living, we strive to offer the best services while staying within your budget.
---

Personalized Care
All residents receive a one-on-one, personalized assessment and care services are tailored to meet your needs.
---

Pet Friendly
We know how important it is to have a companion, that's why we are a pet friendly community.
Upcoming Events
12/20 Assisted Living Christmas Party
Residents and their families come together for food and live music to celebrate Christmas.
12/24 Independent Living Christmas Party
Good food and good company to celebrate the season.
1/1 New Year's Candlelight Dinner